A quick cummer
A young girl is getting fucked by a guy while she is laying on her side on the bed. Her miniskirt and T-shirt are both pulled up. Suddenly the guy pulls back, kisss the girl on the mouth and then comes on her legs.
At the movie set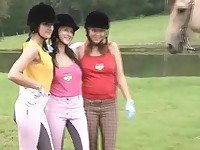 A girl in riding costume is standing in front of the stables. She changes her T-shirt, showing her tits. Another girl joins her and the both of them walk into a cabin where other people are working. Then the camera goes off to film a few other girls.
Blonde on the rocks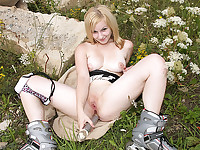 Cindy loves the outdoors and she spends many an hour going round the countryside on her inline skates. Her second favorite toy is her glass dildo so we took both of them with us for some outdoor action. Anal action as it appeared...
Screwing on the office floor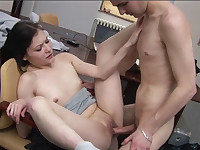 A guy is sitting at his desk with a young girl on his lap. She has her shirt hiked up and he kisses her, shoving one hand into her pants. They lay down on the floor where he takes her pants off in order to fuck her.
Teenage threesome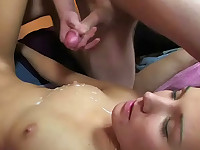 A young couple is sitting on a couch. The girl opens the guys pants and strokes his dick. A little later both of them are fucking while another guy watches them. The girl gets her pussy licked and then the guys come all over her.
Young seductress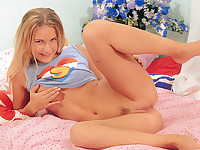 Young girls really know how to turn a guy on. They move their flexible bodies in such a way your eyes stay glued on them. This fine example slowly reveals her lithe body, rubbing and stroking herself. Then she polishes the job off with a vibrator show!
Latina lesbians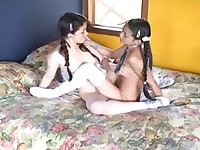 Two Latina girls in mini skirts are showing their panties off to the camera. They unbutton their shirts and play with each others tits. One of the girls lies down on the bed and spreads her legs so the other girl can lick her pussy.
Fucking and a hand job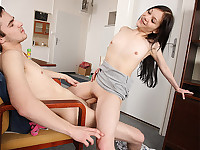 A guy and a young girl are at a desk. The guy is blowing bubbles. A little later the girl is laying on the floor with her shirt pulled up and the guy is licking her nipples. He fucks her and then she jerks him off until he comes.
A slow striptease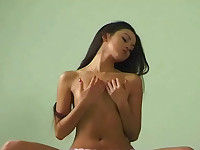 A teenage girl in a plastic mini skirt is on a couch. She has her shirt lifted up and is showing her small tits. She takes off her shirt and rubs her nipples. When she is naked she massages her pussy and the fucks herself with a vibrator.
A rough fuck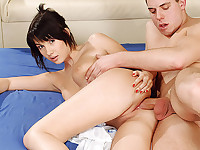 A guy and a young girl are on the bed playing a board game. A little later both of them are naked and she is givng him a blow job. He then fucks her in various positions, making her scream with pleasure.
* T O P L I S T * T O P L I S T *