A wild fuck
A couple is laying on the bed, caressing each other. A little later the guy has taken his clothes off and the girl has moved in between his legs in order to suck his dick. Then he fucks her hard, making her scream with pleasure until he comes on her hairy pussy.
Hot biker party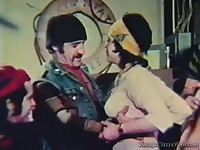 There is a party going on in the club house of a biker gang. A young girl stands on top of the counter and takes her top off, showing her tits. One of the gang members takes her trousers off and a little later the two of them are fucking.
Fucking backstage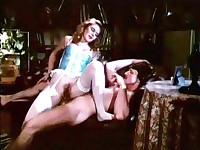 A woman is backstage of a theater. She is slowly taking her clothes off while a guy is watching her. A little later she goes down on him, sucking his dick. Then she climbs on top of him, making his huge prick disappear into her hairy pussy.
Fucking his secretary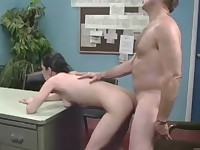 A man is talking to his secretary about his sexual fantasies. A little later they are in 69 position on top of his desk. The girl lays down on her back so he can fuck her. A little later she blows his dick until he comes in her face.
Foursome at the building site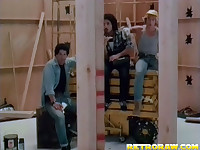 Three guys at a building site are trying to get the attention of a blond girl. One of them kisses her and she gives him a blow job. Later on they are joined by the other two men and they all fuck her in turn.
The Ultimate Degenerate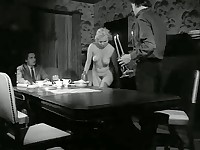 Maria is in the city, bored with her lover Tammy. An exhibitionist, she answers an ad in the "New York Review of Sex." She's invited to a house in Vermont, owned by an eccentric named Spencer, a man who likes to watch. Maria goes, seeking thrills. She meets women who spend their days rehearsing for shows staged for Spencer. He has a concoction of aphrodisiacs, and the women are happy to take the drugs and play - with each other, for the camera, in front of Spencer, and with Boris, Spencer's assistant who runs the household. Maria throws herself into the games. Which person will prove to be the ultimate degenerate?
Cumming twice in a row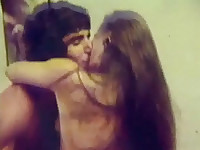 A girl and a guy are laying naked on the bed. He licks her hairy pussy and then shoves his dick into it, fucking her in various positions. Then he penetrates her asshole just before he comes. Right after that she gives him another blow job.
* T O P L I S T * T O P L I S T *