Big titted Asian girl
It is not very often that a big breasted girl visits our studio so when one does, we do make the most of it. First wel let her play a bit with those balloons and then, after adding a good load of lubricant, we give them a thorough fucking!
Collared Asian girl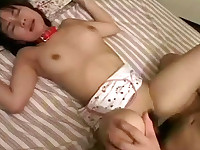 A naked Asian girl with a dog collar on is sitting on a bed. Next to her a man in his underpants pushes her hand against his crotch. She carefully begins to suck his dick and a little later she is on her back, getting fucked by the guy.
Asian teen gets fucked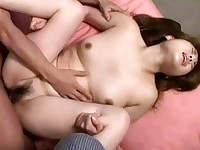 An Asian girl is on her knees on a bed, giving a guy a blow job and fucking herself with a vibrator at the same time. A little later the guy is fucking her hairy pussy, making her squeal with pleasure until he comes on her face.
Blindfolded Asian fuck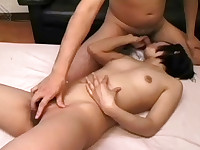 A blindfolded Asian girl is standing on a matress on the floor. A naked guy undresses her quite roughly. When she is naked she lays down and sucks his dick while he massages her pussy. He then fucks her until he comes on her stomach.
Asian teen fucked at the beach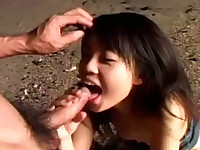 An Asian couple is walking along a beach. The girl gets down on her knees to give the guy a blow job. A little later she stands up and leans against the rocks so the guy can fuck her from behind.
Fucking at the basketball game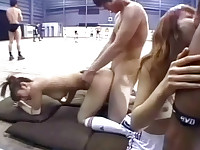 A topless Asian girl is sitting on the floor of a sports hall. A guy is sitting next to her, licking her tits. While a topless football game goes on in the background, the girl sucks the guys dick while behind them another couple is fucking away.
Fucking for a facial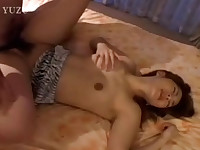 An Asian couple is on a bed, kissing each other. A little later the girls is on her knees, giving the guy a blow job. Then she gets down on all fours so the guy can fuck her from behind until he comes on her face.
Horny disco dancer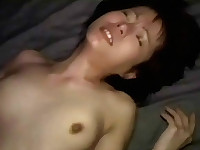 An Asian girl in a short dress is dancing in a disco. After a few minutes she is completely naked and still dancing in the middle of the crowd. One guy puts her on her back and holds a vibrator against her clit before he fucks her.
A long blow job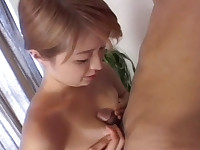 A Japanese girl in a swimsuit is on her knees, sucking the dick of the guy standing next to her until he is really hard. She lowers her suit and he fucks her in between her small tits. The she blows him again until he shoots his load into her mouth.
Asian bukkake teen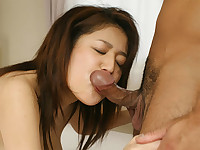 An Asian schoolgirl gives a guy a blow job until he comes in her mouth. Then she is fucked by another guy while her face is already covered in sperm. He comes inside her and then pulls back to let the sperm come out of her cunt.
Naked in the city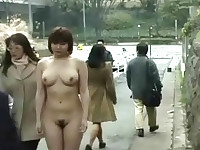 An Asian girl is in the back of a car where the cameraman is talking to her. She gets out off the car and takes off her coat, walking naked amongst a large crowd of people, repeating that on other spots of the city.
* T O P L I S T * T O P L I S T *