Buxom Babe Beverly Paige Gets POWER-FUCKED!
Happy chance brings Christian XXX and lovely babe, Beverly Paige together when they almost run into each other during a jog. Feeling sexual chemistry, Christian takes her to a gym to see her stretch. Christian sees her voluptuous body and it's like blood in the water. In a frenzy, he yanks off her top and tit-fucks her gigantic 36FF melons! She slobs his pecker for a bit, then gets twirled around and POWER-FUCKED in wild doggy-style!
BBW Chloe Slurps Big Cock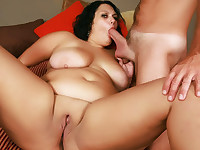 Chloe Blake loves the chance of getting big dick and when her partner whipped out his package, this heavy sexpot was quick to wrap her mouth all over it. Watch this horny BBW spread her fat thighs wide to show off her wet snatch while sucking on a big dick.
Fucking Hot BBW Sassy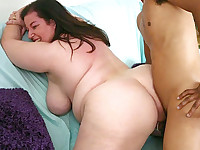 We were a little hopeless after driving around the city and finding no hot bbws in town. Sassy here was a breath of fresh air and we sure didn't want to let this hot fatty go. The moment we got home, I dived down on her soft tits and started kneading her huge boobies. Before long, I had her bouncing up and down my stick shaft.
Loving It With Mona Mounds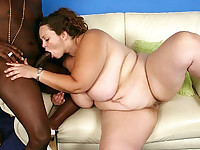 Mona is all about having fun so it really wasn't that difficult to invite her back to my place. The moment we got there, she eagerly stripped down to her pink bikini and I had a good eyeful of her huge tits. That's not enough for me though, I want to have this fatty beneath me and taking all of my hard cock deep into her tight wet sheath.
Meating Dominique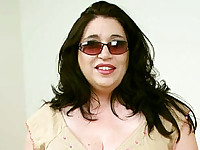 Dominique was waiting on a bench for friends she was supposed to meet. With some quick chat we convinced her to let us meat her instead. Her laugh is enough to make any man smile and her big plump titties will have you harder than the bench Dominique was sitting on! If we could hunt down a BBW this hot every day you'd never be able to get the smile off our faces!
Persuading Demissis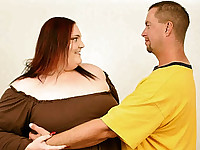 If you believe that bigger is better then Demissis is about as bigger and better as a gal can get! She wasn't easy to hunt. This is a lot of woman to love and her rubenesque body is more lovely than most men can handle. Riding a BBW like Demissis takes skill and endurance. Download her and see if you have enough of both to bring her across the finish line!
Hot Chunker Carmella Bing Railed HARD in the Gym!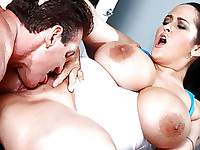 Fuck jazzercise! Welcome to Lee Stone's x-rated fat-burning camp where he bangs out fat broads AND gives them a post-workout "protein" shake! Carmella Bing arrives late looking sexy as hell with her giant cannonball tits and wide juicy bootie! Lee lays her down on the smith machine, and screws her fat cunny hole making that chunker shed more calories than any goddamn treadmill would!
Mercy Wants It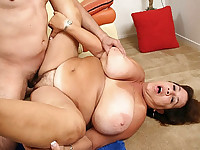 Mercy saw us first before we saw this mature plumper and it seems like she knows just what we were looking for. She was posing and flirting with us that we just had to go over and get to know this fatty more. Mercy was game for anything the moment we got back. Blowjob, fucking on the rug, doggy style fuckin on the couch and even jizzing her tits.
Having Fun With Christina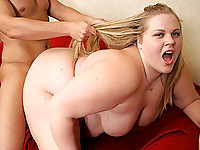 There's a lot of fun things to do with a girl like Christina. There's nothing like burying your face between her massive tits and feeling her soft cool breasts on your face while your hands caress and massage her erect nips. This is really why I like them big - they always have a lot to offer and they always fill your hands with warm soft flesh. Yummy!
Sexy Asian BBW Loves To Bounce On Prick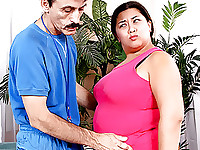 Older stud Dirty Harry takes Asian BBW Tjung Lee to the park to guide her through some exercises. She breaks a sweat, working those voluptuous curves. Back at the crib, it's obvious that Harry has got sex on his mind! At first the Asian fatty isn't so keen on the idea of sucking his cock, but then Harry pulls out a thick wad of cash and waves it in her face. Instantly, she rides the cock in reverse cowgirl with great skill! She is expert at pumping the prick!
BBW Chloe Takes Cumshot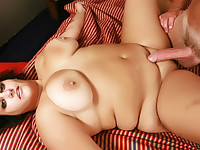 Cute plumper Chloe Blake having a blast while a hunk rams his dick deep into her chubby muff. Chloe loves fucking more than anything else and here she gets screwed like there's no tomorrow before her partner unloads fresh spunk all over her thick belly.
* T O P L I S T * T O P L I S T *