Caught in the act
A milf catches her husband with another girl so she decides to punish them. First, the guy has to fuck the girl while he is getting spanked. Then the milf herself joins in too, sitting down on his lap for a hot ride.
Barbara Broadcast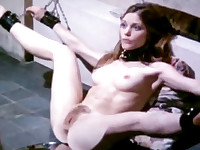 Annette Haven stars as Barbara Broadcast, a celebrity hooker and internationally renowned sex-expert. C.J. Laing plays Roberta, the hot blooded reporter who arranges a rendevous at the ...
Threesome with two strippers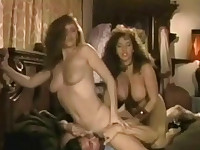 A guy is talking to two busty girls in a bar. Both girls strip down to their panties and one of them dances around. They go to a rom where the girls give the guy a blow job until he fucks both of them in turns.
* T O P L I S T * T O P L I S T *