Fucking for breakfast
A woman is setting the table in the living room when her boyfriend comes in. A little later she is sucking his dick, taking it all the way into her mouth. Then she lays down on the couch to get fucked.
Horny repair man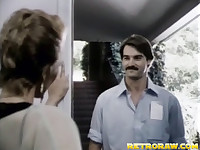 In this vintage movie a repair man visits the house of a middle aged woman to have a look at her telephone. The woman - in black stockings - is in a horny mood and tries to seduce him. Soon enough he is fucking her hairy cunt as deep as he can!
Horny hitch hikers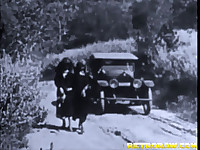 Two women walk down a road when a guy in a car comes along and offers them a lift. On the way he stops and gets out of the car to have a pee. The girls follow him and have a piss too. Then he fucks the both of them on the ground.
I Oxens Tecken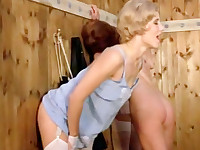 An eccentric count, fond of spying on girls at the beach from his Rolls while attended by two young female servants, is overcome by the excitement of the sights he is seeing and with what his ...
Possessions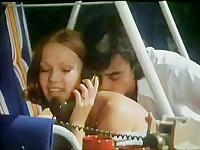 A porn flick starring Brigitte Lahaie. The stunning beauty was not a blond yet, more like a red head. Very very beautiful. In this film she got a couple of casual sex scenes in doggy-style way. In one scene she even got the chance to eat cum but in a very shy way... She got an argument with her husband. To cheer up a little bit she invited all her friends at her house to party...I mean sex party! The husband comes back. Brigitte set up a trap to catch his man making love with one of her girlfriend...
* T O P L I S T * T O P L I S T *