I Feel It Rising
Sex film, following the adventures of an impotent wealthy elderly voyeur, Howard Hugh, wandering around New York together with his secretary Raymond.
Coffeebreak seduction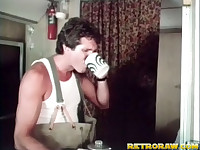 A guy is enjoying a cup of coffee when his girlfriend comes in. She drops her bath robe and gets down on her knees to give him a blow job and then they fuck together on the bed, making their camper shake.
A warm welcome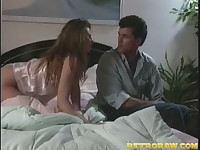 When a guy comes home from work his girlfriend is already waiting for him in the bedroom. It is obvious that she is keen on having sex with him and he's not objecting. On the contrary, with his well trained fingers and tongue he wqarms her up a little more so she is ready to be fucked!
Slip Into Ginger and Amber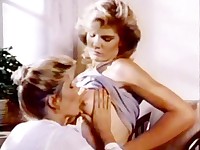 One of the hottest videos ever made. Anthony Spinelli masterpieces the hottest scenes from various movies featuring the girl next door Ginger Lynn and the alluring Amber Lynn - the screen's most explosive blondes!
Fucking her bald pussy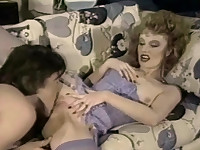 A woman in lingerie and a guy are in the living room. She lays down on the couch while he takes his clothes off. Squeezing her tits she shows him her bald pussy which he licks for a while before fucking the girl from behind.
Coming on her blonde bush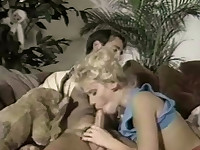 A blonde girl and a guy are sitting on a couch. The girl lifts up her skirt and the guy pulls her panties down. A little later she is on her knees, blowing his dick. Then he fucks her in various positions until he comes on her bush.
Lauras Geluste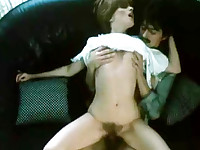 Laura is played by Sigrun Theil, a blonde with a sexy overbite. Sitting on a beach, she day dreams of a visit to Hamburg where she showed her sex obsession in nearly every situation she found ...
* T O P L I S T * T O P L I S T *