Nasty couple fuck in the bar
Horny repair man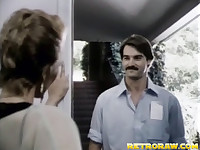 In this vintage movie a repair man visits the house of a middle aged woman to have a look at her telephone. The woman - in black stockings - is in a horny mood and tries to seduce him. Soon enough he is fucking her hairy cunt as deep as he can!
Fucking backstage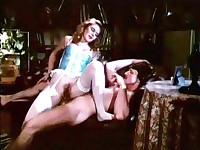 A woman is backstage of a theater. She is slowly taking her clothes off while a guy is watching her. A little later she goes down on him, sucking his dick. Then she climbs on top of him, making his huge prick disappear into her hairy pussy.
Etreintes a la prison de femmes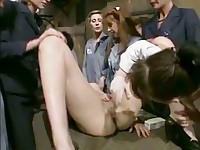 Carole découvre l'univers d'une prison de femmes, des femmes prêtes à tout pour gagner quelques instants d'oubli, ou quelques moments d'extase, un monde du chacun pour soi avec son cortège d'humiliations, de contraintes et de plaisirs volés.
Fucking in the car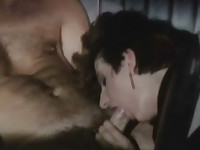 A woman is sitting in an American car. She has her skirt pulled up and is rubbing her hairy pussy. A guy leans into the car and asks if she needs any help. A little later he is naked and she is giving him a blow job in the car.
A good double fuck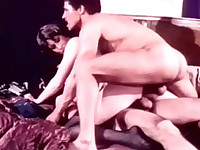 A black guy is sitting in an office. He is on the phone with a girl who is laying naked on her bed. A little later she is doing a striptease in front of two naked guys. They then fuck her simultaneously in her pussy and her ass.
Girl without panties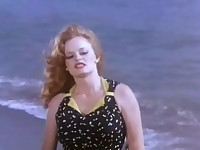 A private investigator is invited by a woman who's husband has been kidnapped. Walking along the beach she shows him a photo of herself in which she is not wearing panties. To show the guy she never wear panties she lifts up her skirt.
Bathroom seduction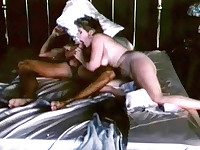 A guy peeks into a bathroom where a girl is just undressing. When she is in the bath he joins her and they begin to kiss. A little later they are on the bed and the girl is giving the guy a blow job before she lays down so he can fuck her.
* T O P L I S T * T O P L I S T *