Oriental girl fucked
An Oriental girl is lying on the bed with a man touching her up, sticking a finger up her pussy. He then fucks her for a long time until he cums and as the camera zoom in we can see the cum dripping from her hairy pussy.
The full treatment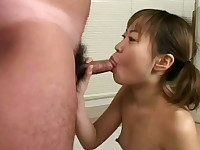 A naked guy is sitting in a chair. He is being washed by an Asian teenage girl. A little later she takes his dick in her mouth and blows him one. He then lays her on her back on the floor and fucks her until he comes on her tits.
Yuuna Shiomi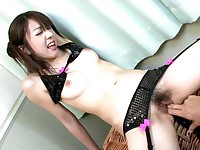 Tempting Japan siren in hot fishnets lingerie Yuuna Shiomi gets hairy pussy fingered hard doggy style
Asian sex lessons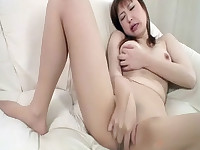 If your relationships isn't going the way you want it to there are always some experts to help you out. One treats you by having endless conversations with you and your partner, the other... has a more practical way of teaching you new tricks.
Asian group sex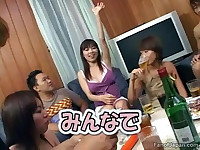 A group of Asian teenagers is having a party game in which all of them have to undress in turn. The guys then lick the girls pussies and a little later the girls return the favor. Then the whole gang ends up fucking each other.
Horny disco dancer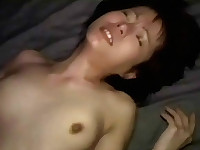 An Asian girl in a short dress is dancing in a disco. After a few minutes she is completely naked and still dancing in the middle of the crowd. One guy puts her on her back and holds a vibrator against her clit before he fucks her.
A tongue massage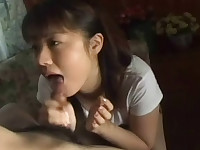 A naked Asian guy is sitting on the edge of a couch. A young girl is in front of him, playing with his dick and licking his nipples. A little later she sits down and gives his dick a tongue massage. Then she jerks him off until he comes over her hand.
Horny guinea pig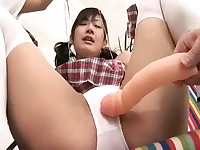 A young Asian girl is sitting on a couch with two men next to her. The two show her various sex toys and tease her nipples and her pussy with some vibrators. Then they shove some of the equipment into her pussy, making her visibly wet.
Fucking by the pool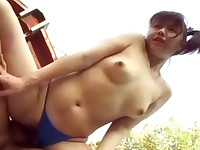 An Asian guy and a teenage girl are in a zwimming pool, kissing each other. They get out of the pool and the girl kneels down in order to give the guy a blow job. The guy then fucks the girl until he comes over her tits.
Horny house maid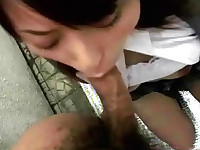 It is not easy being a maid nowadays. You are constantly cleaning, washing, wiping... and then there is the lord of the manor who punishes your every time you make a mistake. Mind you, the punishments are... pretty bearable...
Taken on by three guys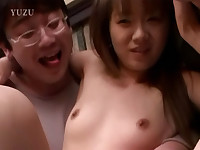 A young Asian girl who is only wearing a short skirt and panties is kneeling of a guy, shoving his behind in his face while someone else pulls her panties aside. A third guy is playing with her tits.
* T O P L I S T * T O P L I S T *