Topless football match
A large group of topless Asian girl is standing in a row having their pictures taken. They have a football match agains a group of guys in swimming trunks. One of the female players sits down on a matress and is finger fucked by a member of the other team.
Two finger treatment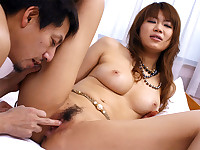 How easy is it to turn an Asian girl on? Well, in this case we only needed two fingers to massage her cunt and her clit a little and she was completely ready for us. And boy, did she scream when we finally started fucking. This must be one of the hottest girls we've ever met!
Asian girl with vibrators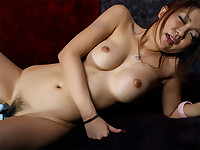 An Asian girl is sitting on a bed. A man, who is behind her, slowly removes her bra and massages her large breasts. Then he shoves a vibrator into her hairy pussy and uses a massager on her clit later on
Asian jerk off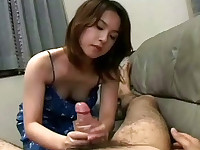 An Asian guy is stretched out on the couch. A girl is leaning over him, kissing his chest. A little later she is using a silicone cylinder to jerk him off, licking his balls at the same time until he comes, moaning loudly.
Taken on by three guys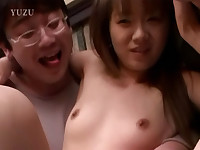 A young Asian girl who is only wearing a short skirt and panties is kneeling of a guy, shoving his behind in his face while someone else pulls her panties aside. A third guy is playing with her tits.
Ageplaying girl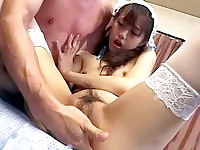 Our visitor for today has a preference for frilly dresses with ribbons, for giant lollypops and cuddly toys. She loves to behave like a girl who is many years her junior. Mind you, when it comes to fucking she can take a dick up her ass like any adult!
Blow job in the park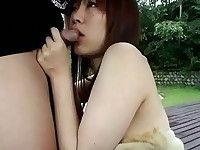 A young Asian couple is in a public park. The girl is on her knees and she pulls the guy's trousers down. She sits down on a couch, spreads her legs and the guy plays with her hairy pussy. The she goes down on her knees again to suck his dick.
Asian tit play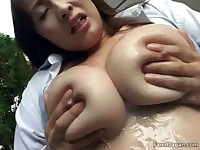 An Asian girl is standing outside. Her shirt is wet and her nipples are showing through. A guy is standing behind her. He plays with her large tits, unbuttoning her blouse. He lifts them up and squeezes them, making the girl moan loudly.
Fucking an Asian schoolgirl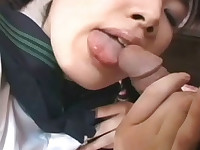 An Asian teen in a schoolgirls uniform is on a bed when a naked guy kneels down next to her. She gets up and begins to lick his dick. A little later her panties are off and the guy is finger fucking her before he fucks her.
Asian threesome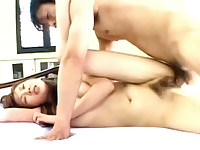 A young Asian girl is on a bed. Two guys who are with her begin to undress her. She squeezes her tits around one of the guys dick. Then she lays down and the other guy fucks her in her hairy pussy.
* T O P L I S T * T O P L I S T *